Moderators & Administrators

Moderator Jen B | Admin Gavin B
Admin Keith F | Admin Shelia L | Noah S
Admin Len F | Admin Beth N | Admin Jen T | Admin Mallory K ____________________________________________________________________________

Admin Jonathan Z

Admin Kevin P
|
Admin Erika S
|
Admin Emily S
|
Admin Harmonie R
|
Admin Lauren F

Admin Jen T is a Board Admin. She first posted on 8/8/12. She claims not to be Mod Jen B, but it is still under investigation. She takes care of technical difficulties and other similar things. She claims to not be Jen B. with a mustache, although Gavin B. said that she could be Jen B. from the Past.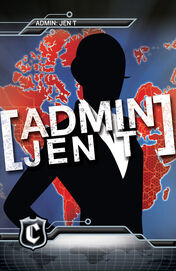 Initials
Some Message Boarders are fussing about her initials, AJT, as they are the same as Arthur Josiah Trent.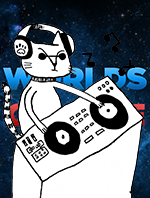 Trivia
She is a half-Filipino and half-British Canadian who was born and raised in Hawaii, and currently resides in New York.
She has dual citizenship in the U.S. and Canada.
Her mother owns a farm which is 'scattered around Quebec and Ontario.'
She can be as strict at times when people annoy her (
She was born mid-1980s
She is a Janus
She likes horror-themed games
Jen T posts more often compared to the other Moderators.
She designed CvV Mission 6 and a game in Mission 5. She also makes the Unstoppable missions.